This is again written for the Indispire Idea of the week which is "Submit a list of your 10 favorite books with reasons why they made it to your list. Let us try to complete a circle and compile a list of books we yet have to pick.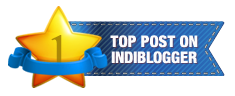 So here is my list.These are the books I have Read Many Time.
1.Mein Kampf by Adolf Hitler : Reason is as the name suggests I am impressed by the struggle of the man who virtually ruled the world.The way the book is written and then translated to English is actually awesome and inspiring to say the least.You actually come to know what went inside that great mind who ruled mercilessly. It.It more about his political ideology.
2.Unix Concepts And Applications - By Sumitabha Das : This is the first book , any Unix enthusiast would read and would re read and re read even after 10 years of first reading it.I wont say much about it as I still read it when I am confused.And Yes A file is File is a File.
3.Desire v/s Destiny : This is the first book I Authored which is based on short stories and Romantic Poems inspired by real life incidents , This was the learning curve of my writing career, I love this book and I have grown up to accept that It contained many mistakes.But this one is surely that I read every time I get a chance.
4.Train To Pakistan (1956) by Khushwant Singh : The novel about the partition time by none other than khushwant singh.The violence and the Riots all written in a manner which will give you goose bumps.
Now Below is the list of books which I want to read :
5.The Immortals of Meluha (Triology)(Amish Tripathi)
6.Midnight's Children : Salman Rushdie.
7.Girl Trade : Chloe Thurlow.
8.Sachin Tendulkars Biography : To be released by end of September 2014.