On a personal note I would like to start by saying I hate charity, I shoo away

beggars and babas.But As a Hindu Nationalist I should not do that Right.No Its not about Hinduism or any other religion , Because all religions talk about charity and stuff.Ok Now to the Topic , Are we really doing empowerment by doing charity.I always have the opinion that If I am helping someone who is trying to do something then I am right and If I am just donating something to someone who is not even trying then its purely wrong.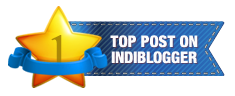 Yes I am of the view that the NGO's should rather be concentrating on skill development than just helping the poor which actually is not helping them but making them dependent on you.I am happy to donate clothes and food to the needy or probably I will make the poor kids have some food or Rides But I will never give them Cash.I dont know But I dont feel like giving them Cash.
Now I have the same logic for NGO's , I have never donated any cash to any NGO.I have always made sure that I have donated for example books , pens , pencils or food directly to the needy who is or may be not associated with the NGOs.
I guess we all should think on the same lines, No I am not being judgmental or forcing my thoughts I am just being logical about ourselves giving more importance to skill development rather then just helping them on monitory grounds.I guess we all should make sure that weather we donate or not but If we do We should make sure that we are helping a cause or helping a skill get developed rather than Just donating and forgetting about it and think that our job is done.
I know some people are under privileged but that does not mean we should start giving them money , Instead we should help the needy go to school , We should help them develop their skills.We should help them gain knowledge so that they can grow in respective fields and the same applies to the NGO's.I am not saying every NGO is not concentrating on developing skills nor I am saying every situation is worth skill development.But If we all start thinking in a way which I have suggested we can build a better tomorrow.
This is again written for the Indispire topic : Charity or Empowerment? Are charitable donations to feed and house the poor really the way out of the mire of poverty or do NGOs need to focus more on skill development? Should we as donors be more proactive rather than merely donating money?