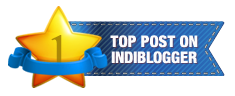 Now is my bucket list as of Now ,The bucket list again depends on Mood and Time,The Bucket list can change anytime , any day without any prior notice,It fully depends on the amount of greed,selfishness,self obsession and craziness in my mind at the time of compiling the bucket list.This list is not intended to hurt or please anyone , But If anyone gets offended then please try going to hell and come back ie Drive your four wheeler in and around Delhi and Gurgaon.
1.I want to own a bike(Again),I have driven Bajaj Pulsar all my life , I want to buy a Bullet one day.I hate driving my Car in the Traffic Havoc we have everyday at Delhi NCR.
2.Take Parents to world Tour , Take my Wife to Eiffel tower , I have been there without her so that the catch.And Take my Kid to Disneyland because we have been there without him.
3.I already own a website which help freshers to get
job information and direct referrals with career , resume and Interview Tips , I want to make it Big , Real Big and still provide services Free.
4.Want to develop at least 21 websites Which I want to be very popular.Wont share the Ideas.
5.Write another Book and sell at least 500 Copies.Well You already did not know that Desire v/s Destiny is the book I wrote .Come on.
6.Keep on donating clothes from the earnings of my website , When Sachin Tendulkar retired all the kids outside this famous temples were wearing "Sachin is my God, Cricket is my Religion" T shirts donated by me.I want to keep doing it every year,I hope I don't change my mind.
7.I want to get the bad cholesterol out of my body , I want to die only with Good cholesterol in my body ,I don't want to die of any disease.I want to work towards that, I know I am too young to talk like that But I guess I have to make it a habit to improve my body.
8.I have met Sachin Tendulkar , I Now Only want to meet Amitabh Bachchan.Do I have to write why I want to do that, No !! Right.
9.Remain a farmer for life.
10.Do something for the nation , Starting with Saving Water and other resources.
This is again for Indispire the topic this week is Lets post our Bucket List: Ten Things You Would Want To Do, no let me rephrase, TEN THINGS YOU MUST DO BEFORE YOU DIE or else you would feel like a loser on a death bed? lets share and motivate each other about life. Lets Dream about life, your life.